Welcome
to one of the UK's leading producers of theatre drama
Here at Middle Ground Theatre Company we've been producing quality drama for over 35 years. Our productions are a combination of lavish sets, great costumes, the latest multimedia and of course quality acting.
Watch Now!
Production Video Trailers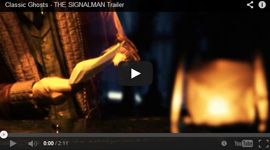 Latest Video Trailers
We pride ourselves on producing quality video trailers of our productions in order to give you a real taste of our shows. Click below to see the full list and to watch!
See all videos
---
© 2018 Middle Ground Theatre Company Ltd. 3 Gordon Terrace, Wells Road, Malvern Wells, WR14 4ER. Tel: (+44) 01684 577231 Email: middleground@middlegroundtheatre.co.uk. Registered in the UK.