Welcome
to one of the UK's leading producers of theatre drama
CORONAVIRUS UPDATE & CULTURE RECOVERY FUND GRANT - We continue to follow government guidance on Covid-19, and we're delighted to be back in theatres! Plus there's news of a grant from the Culture Recovery Fund.
Watch Now!
Production Video Trailers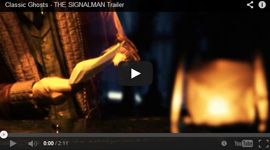 Latest Video Trailers
We pride ourselves on producing quality video trailers of our productions in order to give you a real taste of our shows. Click below to see the full list and to watch!
See all videos
---
© 2018 Middle Ground Theatre Company Ltd. 3 Gordon Terrace, Wells Road, Malvern Wells, WR14 4ER. Tel: (+44) 01684 577231 Email: middleground@middlegroundtheatre.co.uk. Registered in the UK.