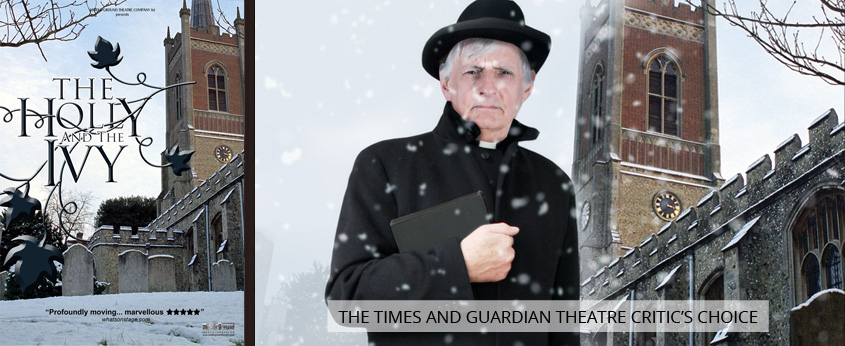 —–
Award winning Middle Ground Theatre Company bring you their highly acclaimed and wonderfully festive production of THE HOLLY AND THE IVY.
By Wynyard Browne Designed and directed by Michael Lunney
TOURING WINTER 2020 – STARRING JACK SHEPHERD.
It is now twenty two years since Middle Ground first began touring Wynyard Browne's wonderful uplifting Christmas drama and the very fact that the play continues to pack out theatres year after year is a real testament to the cast, crew and production team who faithfully recreate this heart-warming tale. Set around Christmas Eve and Christmas Day 1947, the story follows the family of elderly Reverend Martin Gregory as they gather together for Christmas.
The faithful daughter, her estranged sister, the son in the army (not to mention two bickering old aunts), make sure it's certainly a festive period to remember! Simmering tensions, incredible revelations, and a good dose of humour make this an absorbing and uplifting drama for the whole family.
Starring award-winning veteran actor Jack Shepherd, who has a long and distinguished career in film, television and on stage. His awards include a Laurence Olivier Theatre Award, a Plays and Players London Critics' Award, and a Time Out Award. He is probably best known for his portrayal of Detective Superintendent Charles Wycliffe in the television series Wycliffe.
Jack  is the latest in a line of esteemed actors to play the role of Reverend Martin Gregory, including Stuart McGugan, Philip Madoc, Barry Foster, Tony Britton and Dermot Walsh.